Previous Episode SKILLS Talk – Episode 12 "GET THE BEST HAIRSTYLE BY YOURSELF"
In this episode, our Senior Barber @barber.mo talks all about the different types of Beard Style, how to choose a suitable beard for you, and what are the struggles in growing your beard.
The Beard is considered as the main icon for the Men Style and if you have it that, then it means you look more fashionable, classy and you have something not everyone can have that easy, and also it adds to your personality your special signature.
The Process to Achieve your desired Beard Style
First is check the thickness of your beard and compare it to the beard style that you desire, considering the color, the texture, length, and the face structure because all of this are factors that are going to help you to decide if the beard that you chose matches to what you plan or if you need to find another style that can give the best look on you. And also, it is very important to have a proper Artist to advise and guide you on how to shape your beard, or else you are just wasting your time before you even begin.
Consultation is very important to know if the ideal beard that you desire is suitable for you
The Struggle of Growing/Maintaining your Beard
1st Struggle – Beard Itchiness: It is expected that you will feel a lot of itchiness in the first few weeks/months because your skin is trying to adapt to the new changes and your pores are open all the time.
Solution – Use a proper moisturizer or beard balm for your maintenance, it will not go completely but it will make it more manageable.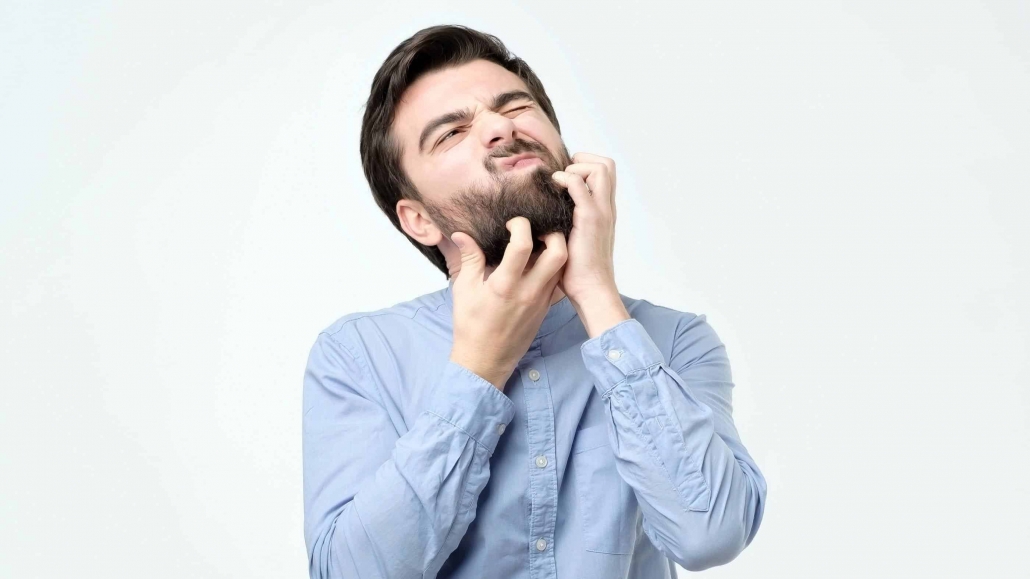 Beard Itchiness is the most common struggle for people who are planning to grow their beards.
2nd Struggle – Beard Roughness: The beard texture is quite different than our hair texture. The beard hair is rougher and it could take 1-3 months before it becomes soft, this is the most common reason that a lot of people give up on growing their beard.
Solution – Use a proper beard brush and make sure that you brush your beard often, this will help your beard texture to be a lot smoother and will give you comfort while you are growing your beard to your desired style.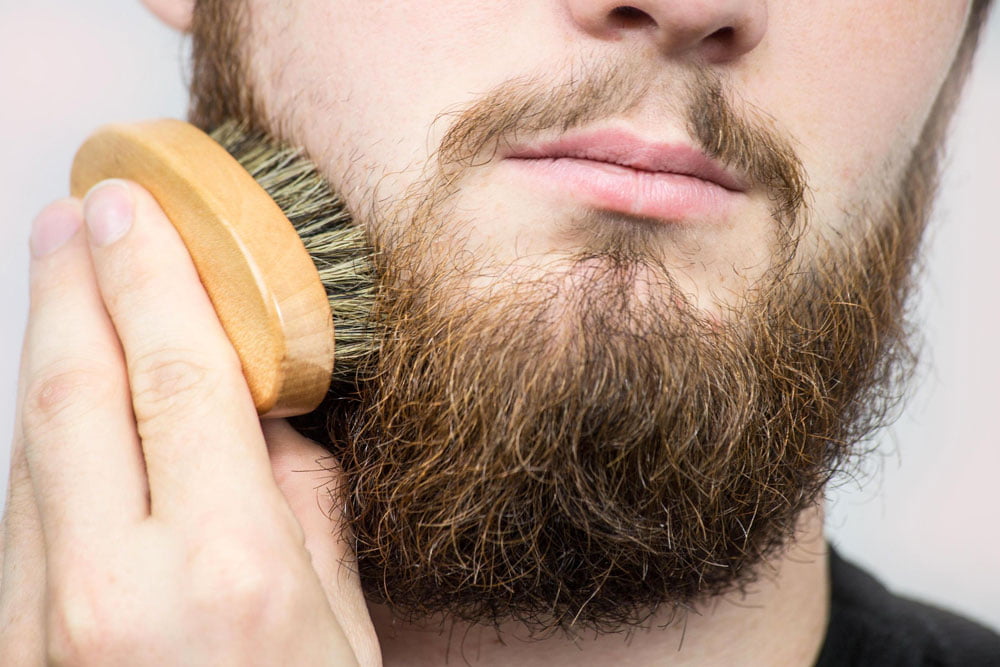 It is very important to have a Beard Brush if you are planning for a Thick Beard Style
3rd Struggle – Smell, Dead Skin, and Hair Ingrown: This is caused by people who usually wash their beard without properly drying their beard which causes the smell, Dead skin is caused by not using the proper cleaning agent for your Beard and the Ingrown is caused when the dead skin cells clog hair follicles, forcing the hair to grow at a different angle under your skin.
Solution – Use a proper Beard Shampoo and not the same Hair Shampoo when washing your beard, also properly drying your beard always and not leaving it wet.
Washing your Beard with a proper Beard Shampoo is one of the most important steps in Maintaining your Beard.
4th Struggle – Beard Doesn't Look Good 24/7: The main problem why people struggle on this is because since the beginning they were advised wrongly by their Barber thus once the beard is grown, they provide an alternate solution to match the ideal beard that they desire, whether by coloring, straightening, or any chemical procedure to achieve the desired shape and texture.
Solution – Before you plan something, always have a Consultation with a professional and experienced stylist so that you don't waste your time and get the ideal style suitable for you.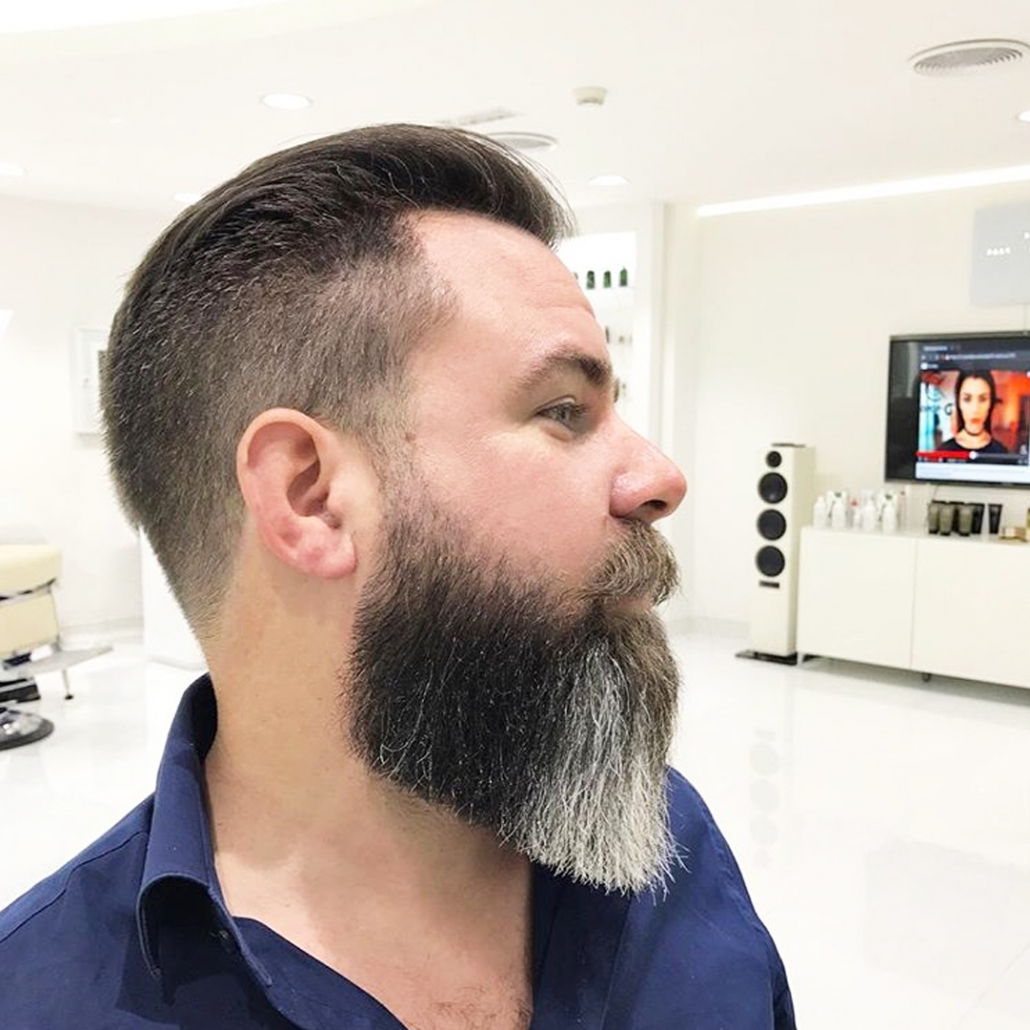 A Great Beard comes a long way, but it is always worth it at the end.
That's it for this episode! I hope you guys learned a lot especially for the people who are planning to grow their beards and change their style. Leave a comment if you have any questions that I was not able to cover and I will see you all next week.
Watch the Full Video:
SKILLS Barbershop is located in the Business Bay area in Dubai, at Clover Bay Tower, and is run by the Celebrity Barber, Mohamad Mir Ebrahim aka Barber Mo. With over 20 years of grooming experience, he has served a lot of celebrities, including from his list are Will Smith, Jay-Z, Diego Maradona, Sergi Constance, Kid Ink, P Money, MIMS, OB Obrien, Local and International DJ's as well as some notable International athletes and personalities.
https://skillsdxb.com/wp-content/uploads/2020/11/Mike-Hardie-Men-Style.jpg
747
688
SKILLS DXB
https://skillsdxb.com/wp-content/uploads/2020/01/Web-Logo.png
SKILLS DXB
2020-11-06 08:42:21
2020-11-06 08:42:21
"ALL ABOUT THE BEARD STYLE" – SKILLS Talk Episode 13