Previous Episode SKILLS Profile – Episode 9 "The Culture"
SKILLS Profile – Episode 10 "The Team"
In this episode, our CEO @barber.mo talks about the team and why "Acceptance" is the most important trait that everyone in the company should have.
He mentions that being a dreamer and being open-minded is one of the criteria for him to accept a person to be a part of the team. When a person is accepted, he doesn't usually go straight and cut people's hair the next day.
He has a proper process and guidelines that need to be instilled in the person before he goes to serve the client. He needs to have the proper knowledge and skill in which other members of the team will assist and guide him.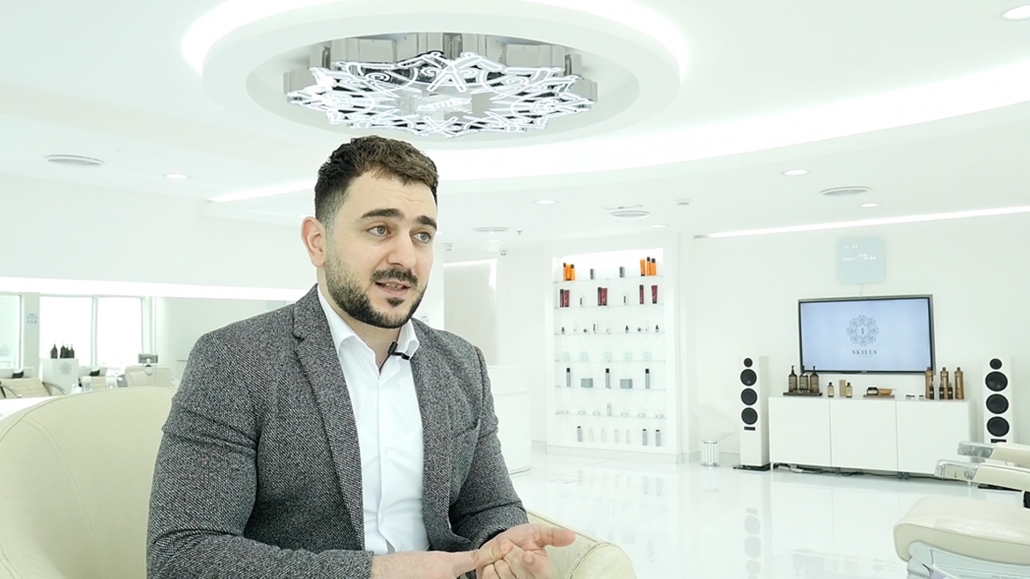 Barber Mo talks about the most important traits that everyone in the company should have.
The main purpose of doing this is so that we can maintain the quality and the satisfaction of each client, that he will receive the exact same service and the care like if he is going with his regular barber.
The lengthy process could take from 45 days to 6 months depending on how qualified and how fast he can adapt to our culture, practices, and guidelines, and the most important factor to consider is that we as the main team we feel him and we trust him enough to let him serve our clients, by then he will become a full-fledged member of the team.
Watch the Full Video:
The man behind SKILLS was born and raised in Syria. Over 20 years of Barbering experience with the changing of styles and generation. In spite of the countless struggles and hardships throughout his life and career, this has never been a hindrance to him to reach his dreams.
SKILLS Barbershop is located in the Business Bay area in Dubai, at Clover Bay Tower, and is run by the Celebrity Barber, Mohamad Mir Ebrahim aka Barber Mo. With over 20 years of grooming experience, he has served a lot of celebrities, including from his list are Will Smith, Jay-Z, Diego Maradona, Sergi Constance, Kid Ink, P Money, MIMS, OB Obrien, Local and International DJ's as well as some notable International athletes and personalities.
https://skillsdxb.com/wp-content/uploads/2020/10/Mo-Team.jpg
1080
1920
SKILLS DXB
https://skillsdxb.com/wp-content/uploads/2020/01/Web-Logo.png
SKILLS DXB
2020-10-19 14:55:19
2020-10-19 14:55:19
SKILLS Profile – Episode 10 "The Team"