Previous Episode SKILLS Talk – Episode 7 "THIS IS WHY NAIL CARE IS IMPORTANT"
SKILLS Talk – Episode 8 "THINGS YOU DON'T KNOW ABOUT THE FOOT SPA"
In this episode, our Senior Barber @barber.mo along with our Nail Technician Ms. Dianne talks about the Foot Spa and why it's important. Ms. Dianne spoke about 3 important benefits that you should know about doing your foot spa.
The first thing is you will have your feet more clean and neat because of the nail care process, and things that you don't usually do when you do it by yourself like filing and cutting the cuticle.
She stressed that some factors that affect the bad smell on your foot are because of bacteria and germs through sweat that sticks on your sock or shoes, so that is why it is a must to do your foot spa if you are suffering from this problem.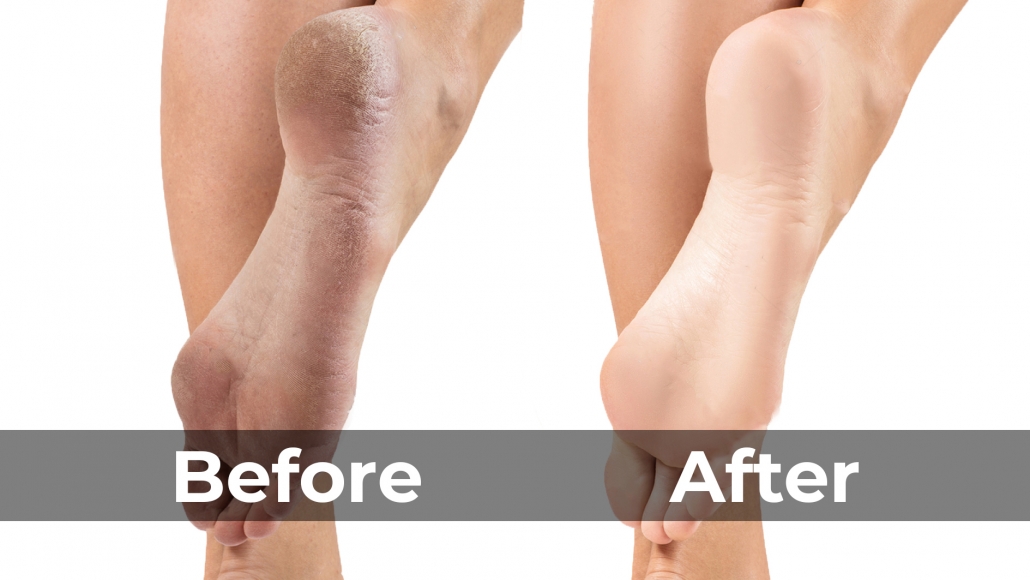 The Main Benefit of Doing your Foot Spa is it revitalizes your feet.
The second thing is the foot scrubbing, which will result in removing the callouses and making your sole softer and cleaner. Calluses can cause significant discomfort in your feet, so preventing the growth of calluses will also prevent pain. Additionally, dry, cracked feet can be extremely painful, so regularly moisturizing the skin on your feet will prevent this type of discomfort from developing as well.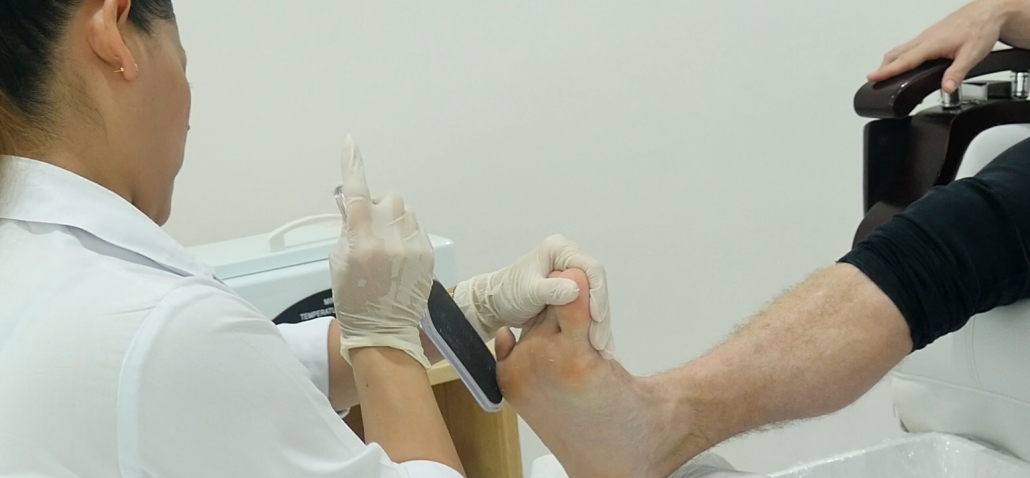 Foot scrubbing removes all the dead skin cells and callouses.
The third benefit is the reflexology massage which reduced stress and anxiety, provides comfort and relaxation at the same time you will have a proper blood circulation all throughout your body. The thing about the reflexology massage is you can touch internal organs by just touching the sole of your foot.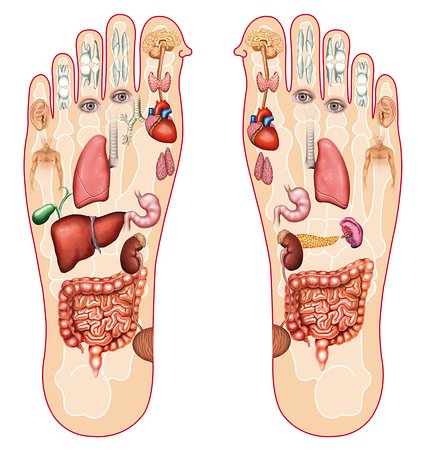 Moving on to the tips and advice for your nail care.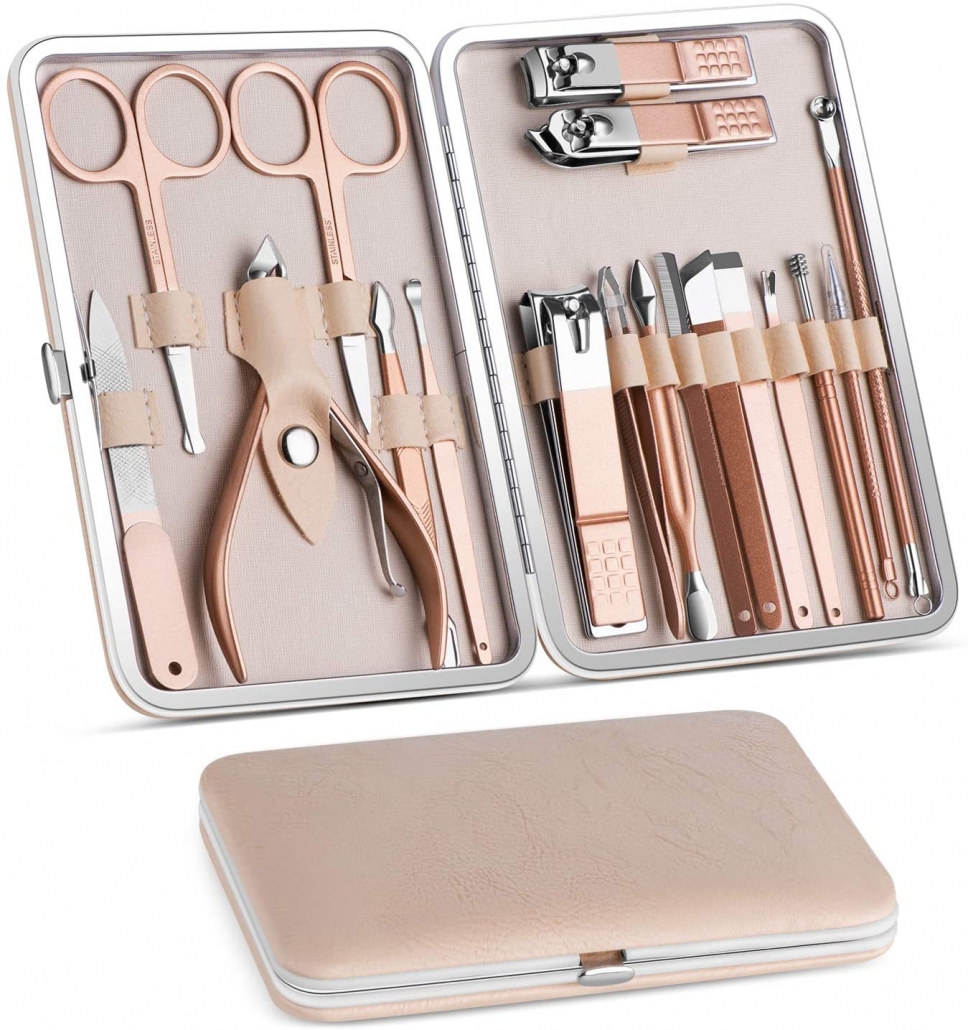 You should always have your own personal toolkit (Especially during this time).
Eat foods rich in Biotin as it plays an important role in the health of your nails.
Cut your nails regularly and don't let it go too long to prevent any accumulation of germs.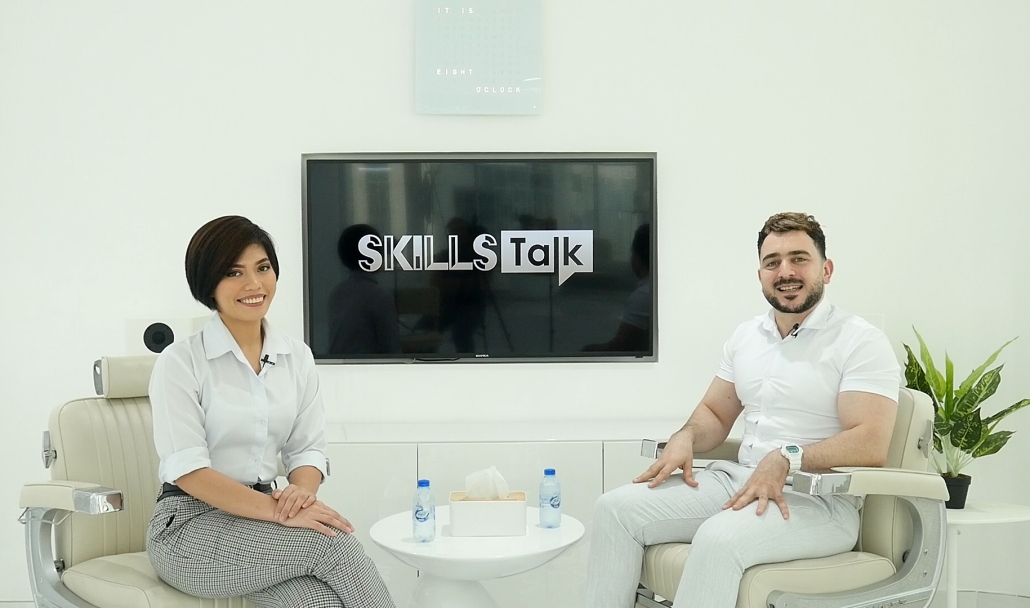 That's it for this episode. Hope you guys learned a lot with regards to the Foot spa. Leave a comment down below if you have any questions and we will see you guys again in the next episode.
Watch the Full Video:
SKILLS Barbershop is located in the Business Bay area in Dubai, at Clover Bay Tower, and is run by the Celebrity Barber, Mohamad Mir Ebrahim aka Barber Mo. With over 20 years of grooming experience, he has served a lot of celebrities, including from his list are Will Smith, Jay-Z, Diego Maradona, Sergi Constance, Kid Ink, P Money, MIMS, OB Obrien, Local and International DJ's as well as some notable International athletes and personalities.
https://skillsdxb.com/wp-content/uploads/2020/09/skills-talk-dianne.jpg
1080
1829
SKILLS DXB
https://skillsdxb.com/wp-content/uploads/2020/01/Web-Logo.png
SKILLS DXB
2020-09-21 13:27:04
2020-09-21 13:27:04
SKILLS Talk – Episode 8 "THINGS YOU DON'T KNOW ABOUT THE FOOT SPA"