Previous Episode SKILLS Talk – SKILLS Talk – Episode 10 "WHY THE FADE IS THE BEST HAIRCUT?"
SKILLS Talk – Episode 11 "MUST-HAVE GROOMING PRODUCTS IF YOU ARE STAYING IN DUBAI"
In this episode, our Senior Barber @barber.mo talks about the most important grooming products that you should have if you are a resident or you just started living here in Dubai.
Dubai is a beautiful city, a place of events, leisure and a lot of fun activities, but let's not forget that the weather in this city especially in the summer is very hot and humid which can cause a lot of problems for our personal grooming care.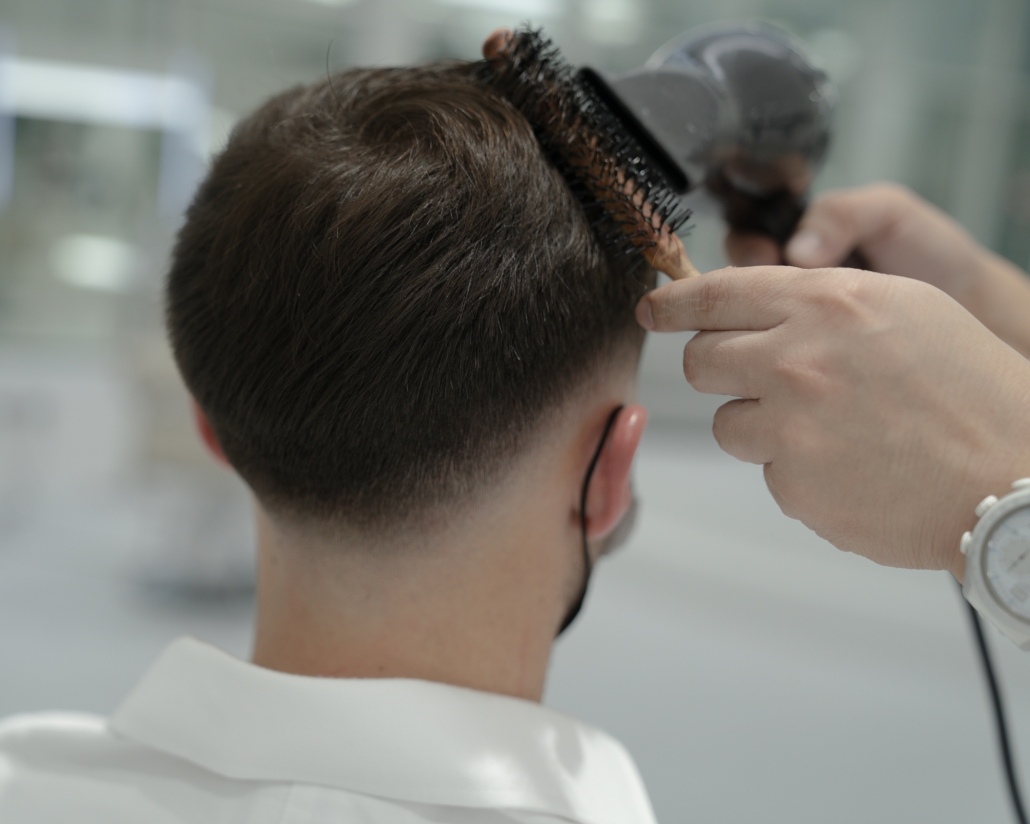 Haircare is very important if you are living in a Hot and Humid City like Dubai.
1st Product – Natural Shampoo and Conditioner
Make sure that you choose a Chemical-Free Shampoo/Conditioner and not just any Commercial Shampoo/Conditioner, having this product is a must, if you want to maintain the health and condition of your hair all throughout your stay in Dubai.
2nd Product – Hair Mask
The Hair Mask will make your hair more nourishable; it can help with the moisture and most importantly it can improve your scalp condition and boost the strength of your hair.
A proper combination of both can guarantee that all your hair care needs are covered and you won't have to worry about suffering from any hair fall, dry scalp, dandruff, etc.
After Hair Care, let's move on to Skin Care.
Next to Haircare is for your Skincare, it is also very important to have.
3rd Product – Facial Cleanser
The main purpose of using the Facial Cleanser is to remove all the accumulated dirt, oil, dead skin, and bacteria that your skin has absorbed all throughout your work and lifestyle activities. There is a lot of different types of Facial Cleanser and you should really find the product that is most suitable for your type of skin.
4th Product – Face Moisturizer
Unlike the Facial Cleanser, the Moisturizer acts as a barrier for your skin and keeps it hydrated and healthy. With the proper Face Moisturizer, your skin can help its balance making it healthier to avoid any skin condition.
A proper combination of both can guarantee that all your daily skincare needs are met.
That's it for this episode, there is a lot of products that you need but for today I will only stick with the most important ones, so make sure that you don't neglect this advice in order for you to have a healthy skin and hair all throughout your stay in Dubai.
Leave a comment down below if you have any further questions, and I will see you in the next episode.
Watch the Full Video:
SKILLS Barbershop is located in the Business Bay area in Dubai, at Clover Bay Tower, and is run by the Celebrity Barber, Mohamad Mir Ebrahim aka Barber Mo. With over 20 years of grooming experience, he has served a lot of celebrities, including from his list are Will Smith, Jay-Z, Diego Maradona, Sergi Constance, Kid Ink, P Money, MIMS, OB Obrien, Local and International DJ's as well as some notable International athletes and personalities.
https://skillsdxb.com/wp-content/uploads/2020/10/DSC01172.jpg
1401
2160
SKILLS DXB
https://skillsdxb.com/wp-content/uploads/2020/01/Web-Logo.png
SKILLS DXB
2020-10-16 09:35:24
2021-09-13 09:41:43
SKILLS Talk – Episode 11 "MUST-HAVE GROOMING PRODUCTS IF YOU ARE STAYING IN DUBAI"