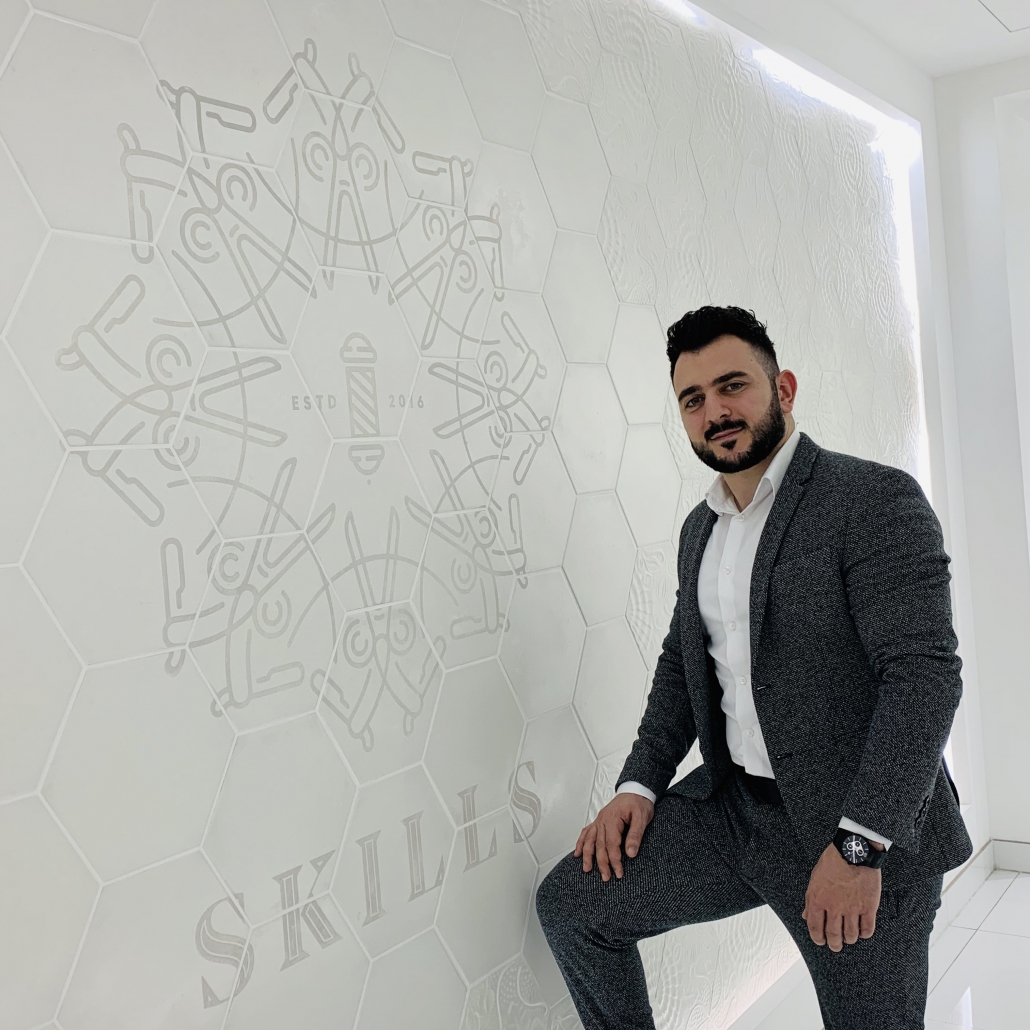 Mohamad Mir "Barber Mo" Ebrahim
Celebrity Barber, Owner
The man behind SKILLS, was born and raised in Syria. Over 20 years of Barbering experience with the changing of styles and generation. In spite of the countless struggles and hardships throughout his life and career, this has never been a hindrance to him to reach his dreams.
Worked day and night, served countless clients with different races, and mastered his craft to its optimum potential, to showcase the world what he considers "The Best Grooming Experience". He built SKILLS with that foundation and for people who is looking to have an experience not just getting a regular service.
SKILLS by Barber Mo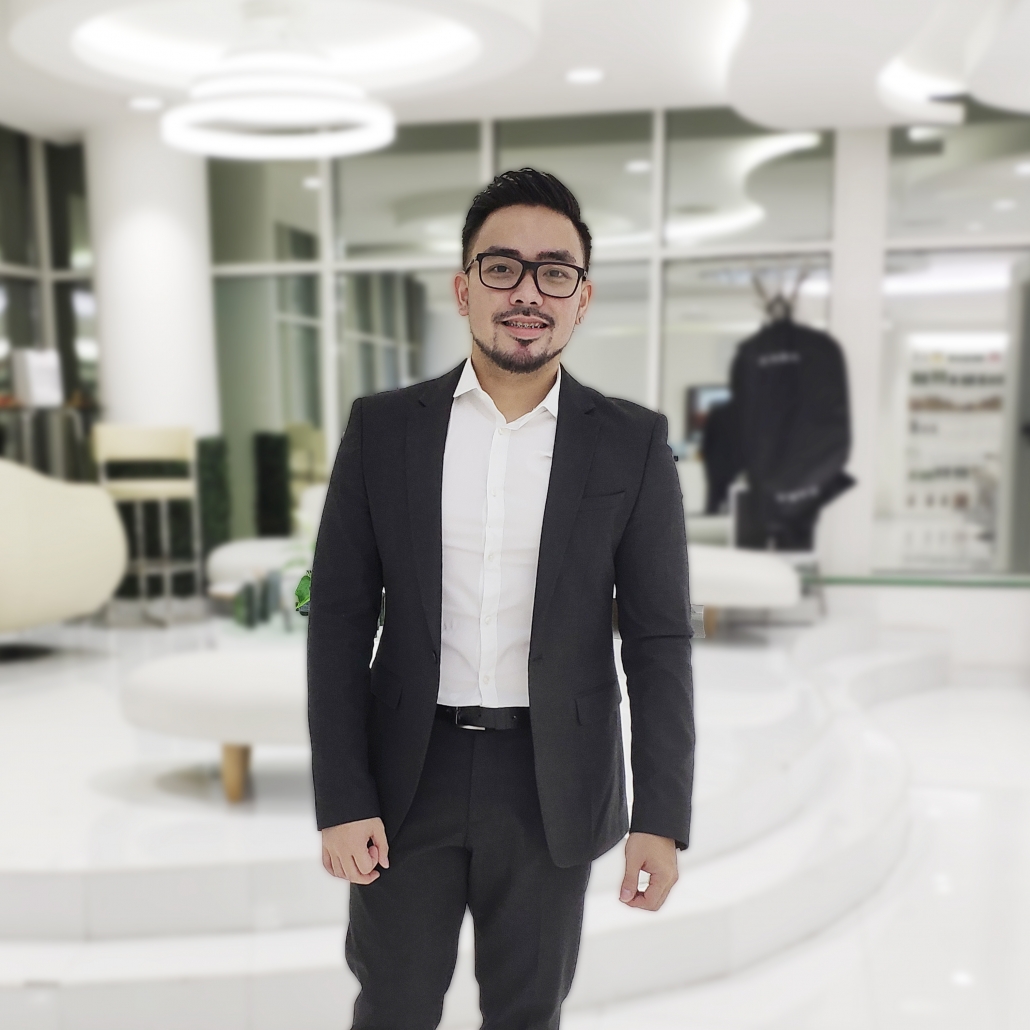 Kevin Dale Lim
Marketing Manager / Head of Accounts
Marketing Manager, Dale has over 7 years of national and global marketing experience in different types of Industry. Dale is mostly involved in the Technical aspects of SKILLS as well as Accounting and Customer Care, with vast expertise in web design/development, strategic marketing, multimedia design, campaign planning, digital and social media marketing.
His passion is Videography and he loves to take beautiful photos. Dale is the one who manages all Social Media Accounts and Website of SKILLS.
SKILLS by Barber Mo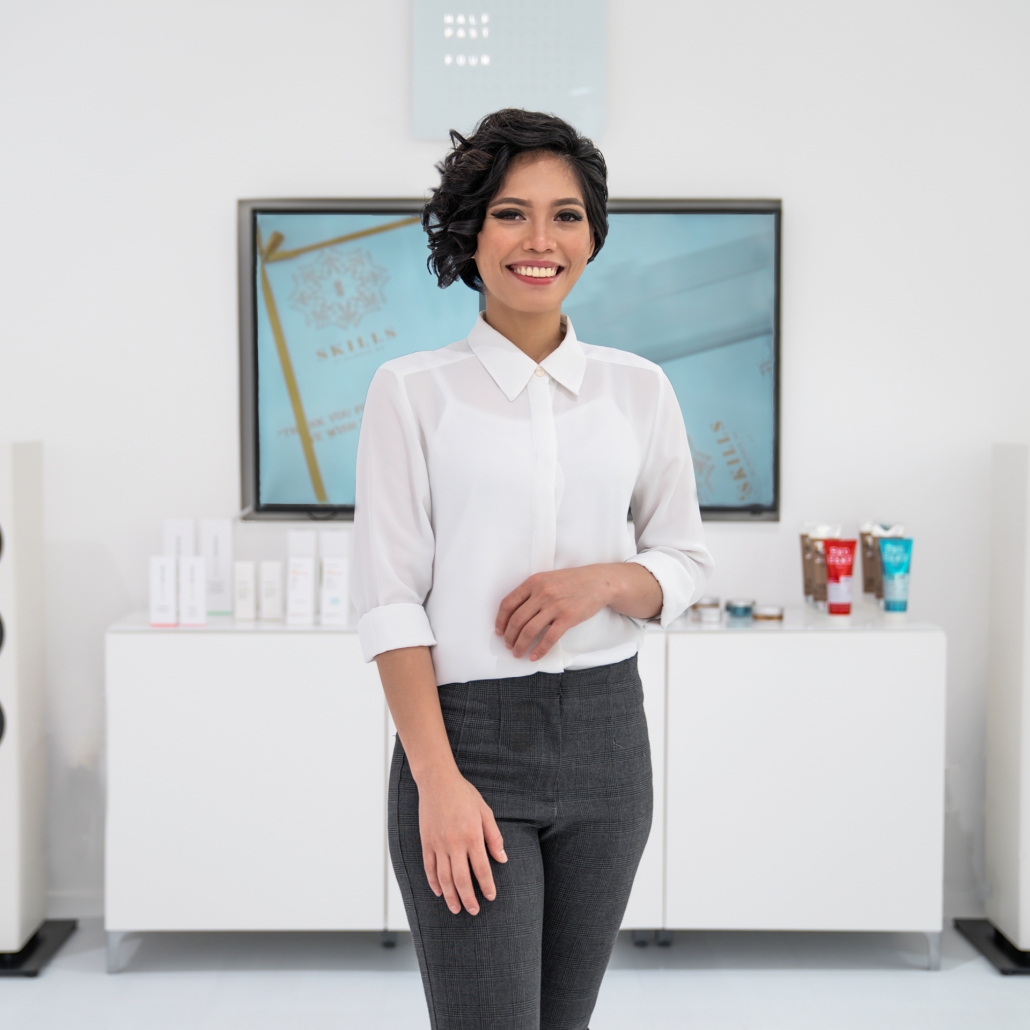 Dianne Altamerano
Receptionist, Customer Care Specialist
Customer Care Specialist, Dianne is a Bachelor Graduate of Computer Science, she manages all aspects related to customer care, and managing appointments.
She has a very bubbly personality and treats all guest with positive energy, Singing is her passion.
SKILLS by Barber Mo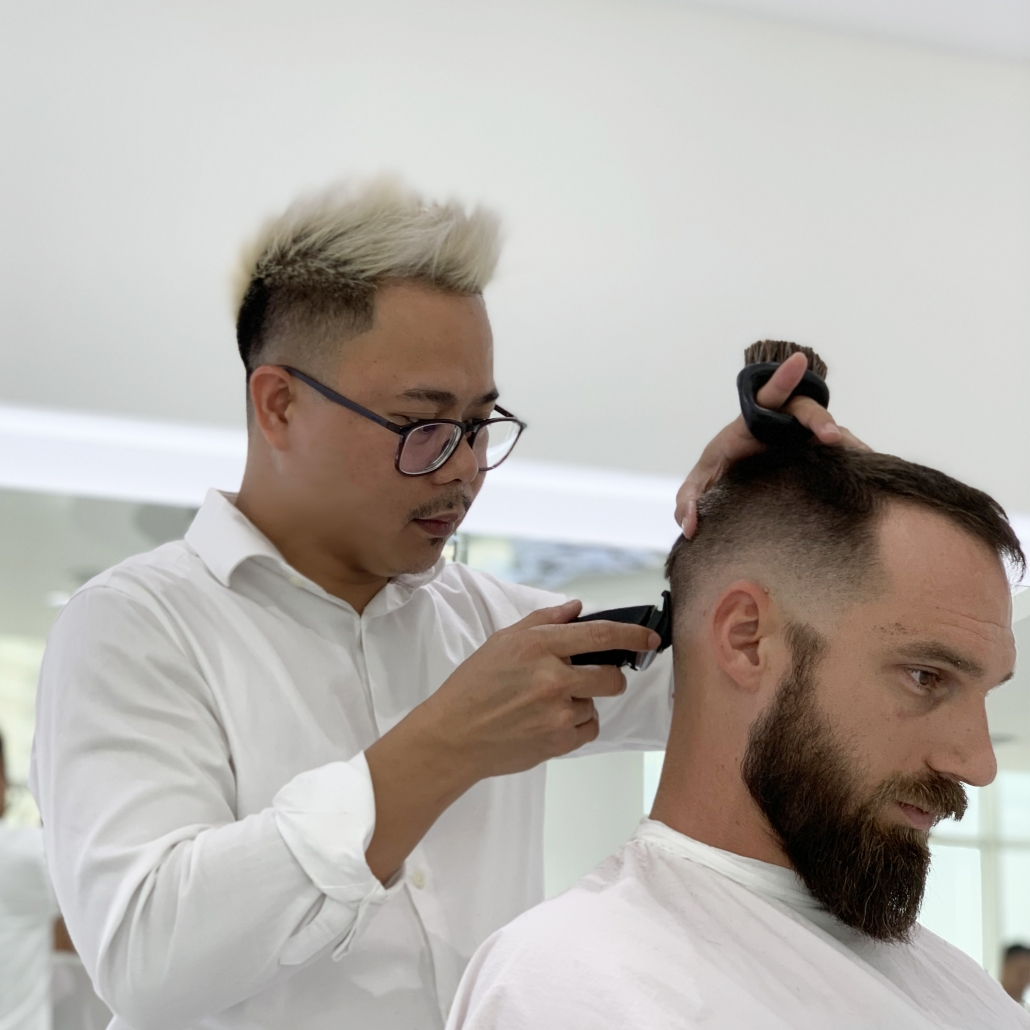 Jayson "Barber Jay" Dionisio
Professional Barber
Professional Barber, Barber Jay studied at a well-renowned institution at Reyes Hair Cutters International School and has a total of 15 years of barbering experience both in local and international combined.
He is very skilled with all types of Hair Treatment Services and is certified as a Facial Expert for Skeyndor Cosmetics.
SKILLS by Barber Mo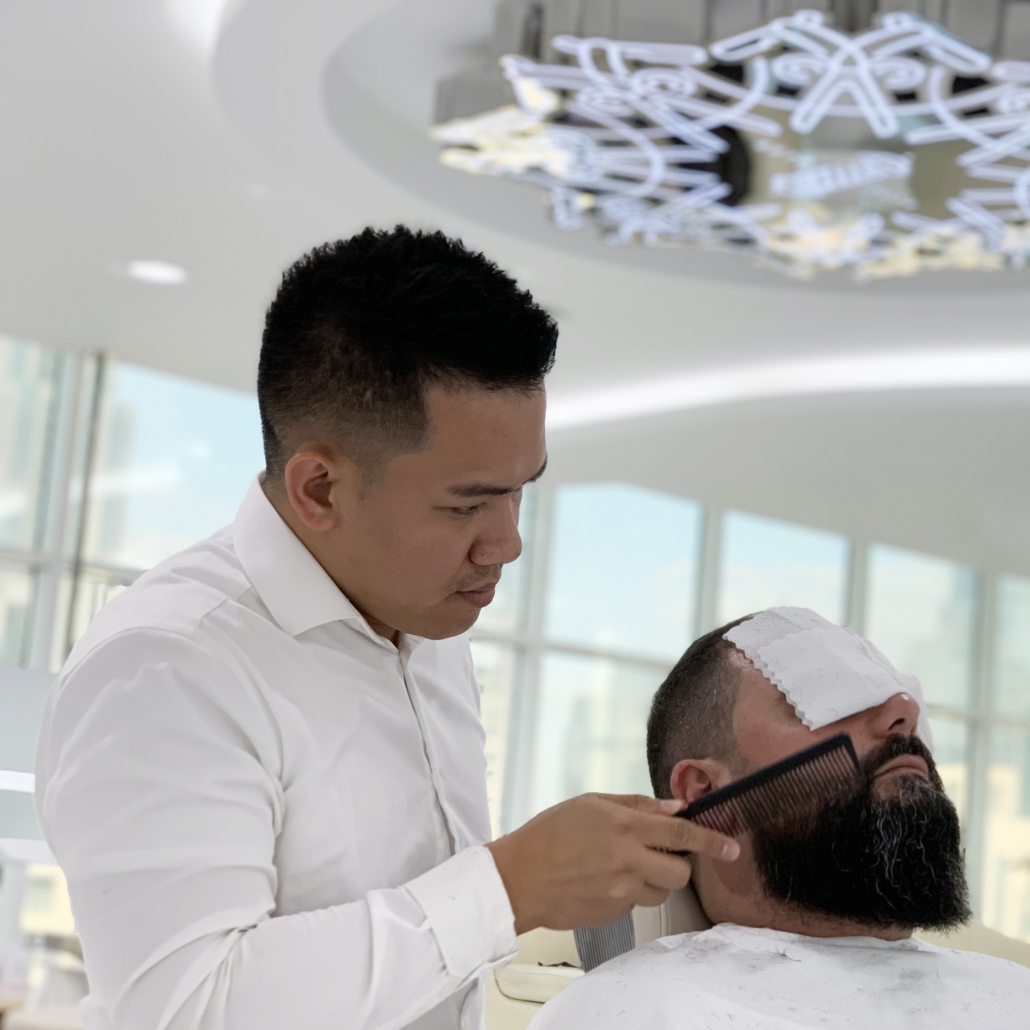 Michael "Barber Mike" Romanillos
Professional Barber
Professional Barber, Barber Mike a passionate barber born and raised in the Philippines with over 10 years of Barbering experience.
Trained directly with the Master Barber "Barber Mo" mastered the art of FADE, A certified Facial consultant for Skeyndor Cosmetics, with a background in massage therapy and reflexology.
SKILLS by Barber Mo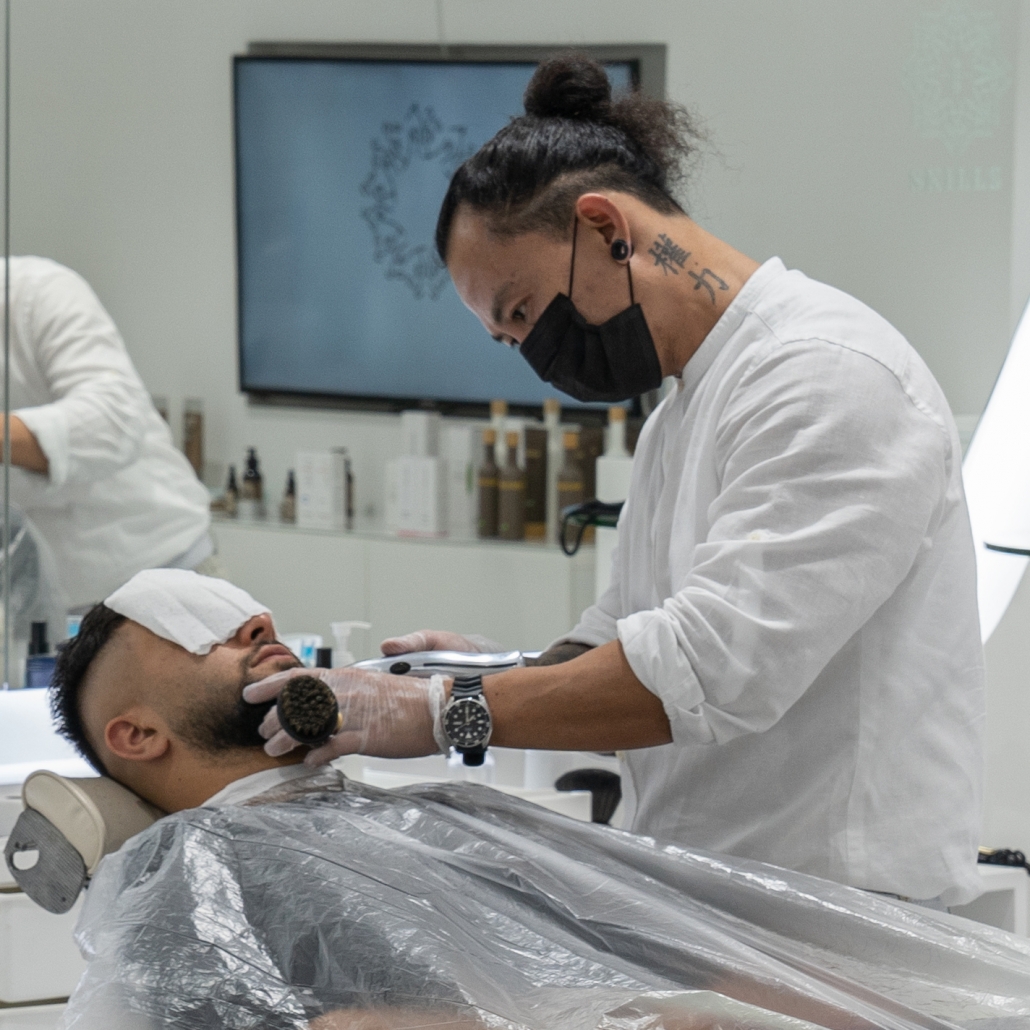 Rey "Barber Rey" Segondino
Professional Barber
Professional Barber, Barber Rey an experienced and dedicated professional with over 15 years of experience in his belt.
Under the titulage of the Senior Barber, Barber Rey has developed and improved all his Barbering and Hairdressing Skills by perfecting the overall standards of Men's Grooming.
SKILLS by Barber Mo